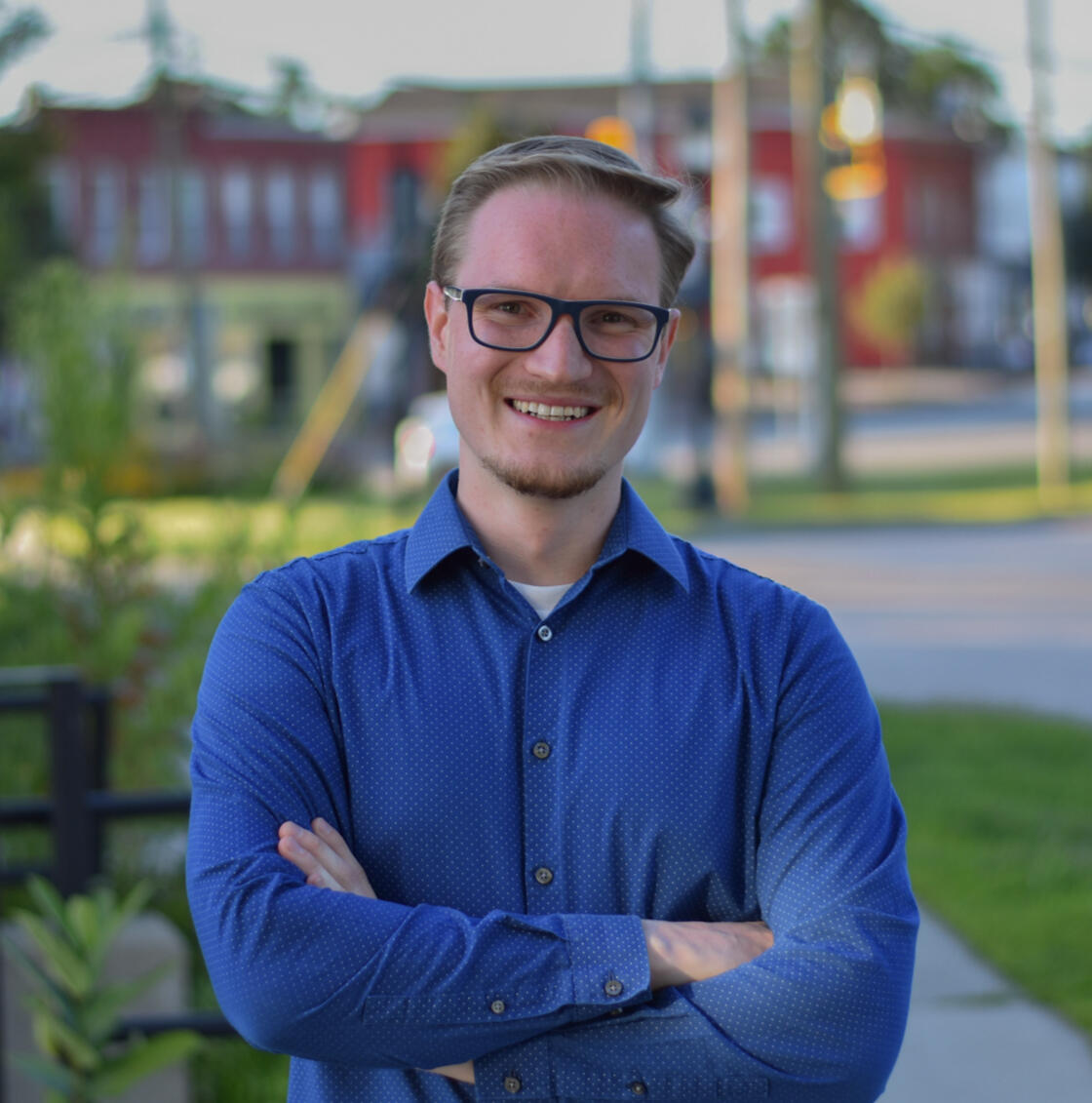 Let's Bring Colchester Together!
I'm running for First Selectman of Colchester with a mission to bring people together and a vision to use my professional experience as a municipal office manager to help restore stability at the Colchester Town Hall.
Why I'm running
Over the last two years, I've become increasingly concerned about the direction of our town. We seem to be paralyzed by political chaos and drama that stoke division in our community and delay progress on critical issues. As someone who works professionally in municipal government for another town, it has disturbed me to watch what is happening here in our own. We need new leadership that will work to mediate conflicts instead of creating them. As your Democratic nominee for First Selectman, I will lead a team that puts Colchester residents first.In my day job, I've worked on municipal budgets, building projects, coordinating operations in emergencies, and more. Through my experience there and my experience here -- where I've served on Colchester's Economic Development Commission, as vice-chair for our Board of Finance, and our Public Safety Subcommittee, I've seen the ups and downs of how municipal government works. Government can be a messy, complicated thing. I want to put my experience with it to work to better serve our town and to fight for all of us as residents and neighbors. Fighting for the residents I serve is the biggest reason I love my job.As First Selectman, I will treat citizens, staff, and other officials with respect in all settings -- including at board meetings. The hostile Board of Selectmen meetings of recent years will end under my watch. Let's get back to business.I will use my experience in municipal human resources to help rebuild the fractured team at Town Hall where so many employees have left recently. We will recruit, develop, and retain talented staff to work together for all of us.With stability restored, we'll prioritize pursuit of grants to expand outdoor recreation, maintain historic buildings, and improve downtown accessibility. I will also work with our Planning Department to collaborate with regional organizations such as seCTer to promote economic development in Colchester.Colchester's biggest challenges right now are not partisan. Colchester needs more effective management of Town Hall; stronger, dignified leadership on our boards; and real transparency from leaders the community can trust.I decided to run for First Selectman because my professional experience as a municipal office manager has given me the tools needed to restore both stability and civility at Colchester Town Hall. On November 7th, I'll be ready to get to work for you.Let's bring Colchester together!Sincerely,Bernie DennlerCandidate for Colchester First Selectman
What it takes to lead...
Experience
Bernie Dennler has the right combination of professional and volunteer experience to help get Colchester Town Hall back on-track. In addition to his service to his hometown of Colchester, Bernie has served as the Office Manager to the Lebanon First Selectman where his duties include assisting with management of day-to-day municipal operations; employee recruitment and other human resources work; liaison for a multi-million dollar building project; and coordination of interdepartmental emergency operations with utility companies. Bernie has served under both Republican and Democratic administrations and knows that municipal governance shouldn't be partisan.In Colchester, Bernie has served his hometown as vice-chair of the Board of Finance where he worked on debt service planning and the Fire Department Apparatus/Equipment Focus Group. Coming from a family of firefighters, Bernie is proud of the work he did to successfully fight to replace Colchester's badly aged and unsafe fire apparatus. He also was a strong advocate for the construction of a new Senior Center. As a BOF member, Bernie helped develop a strategy to keep Colchester's municipal government running during the economic uncertainity of the 2020 lockdowns without raising taxes. He also fought to invest in programs that would promote economic development and to increase Colchester's contribution to open space preservation.Bernie has also served as vice-chair of the Economic Development Commission and as a member of Public Safety Subcommittee. Bernie also volunteers as a member of the Bacon Academy Scholarship Fund Board of Trustees and co-hosts a Facebook Live show he created to keep residents informed about town issues called the "The Colchester What's Happening Show". The show is currently on hiatus during the campaign for First Selectman.
Priority #1
Bring People Together
Our differences should not define us. Whether you are a Democrat, a Republican, an independent, or something else, we are all residents of Colchester first and foremost. As First Selectman, I will promote cooperation between elected/appointed officials regardless of political party.We will not agree on everything, but we have to be better and talking through our disagreements to come to solutions that work for our community. As First Selectman, I will work to facilitate dialogue between residents and elected/appointed officials and I will try to mediate conflicts when they occur.I will promote collaboration between the Town and private businesses, civic and community groups, and regional organizations to better serve Colchester.
Priority #2
Restore Trust, Transparency, and accuracy
Everyday, I hear from folks who say they've lost trust and faith in their town government. From residents to business owners, people are tired of the instability and hostility in our town government. They're tired of seeing negative headlines about our town in the paper and online.As First Selectman, I will use my professional municipal experience to get our Town Hall back on track. We've seen over 30 people leave their jobs with the town over the last two years. I have experience recruiting talented municipal staff and building teams that work together for residents. I will lead and manage a team you can trust.As a former member of the Board of Finance, my first priority upon entering office will be to restore accurate reporting of the town's finacial statements and budget.
Priority #3
Keep Colchester Affordable
Unstable government is often wasteful government, and wasteful government is expensive. From unnecessary labor lawsuits to the rising costs of deferred maintenance, we are paying the price for poorly managed municipal government. Meanwhile, proposed cuts to services like the elimination of full-day kindergarten would pass devastatingly unaffordable costs on to families.As First Selectman, I will fight to preserve services that residents rely on, to make your government more efficient, and to seek creative solutions to fund services so that we can keep the mill rate in check for all of us.
Priority #4
build on Colchester's strengths
Colchester is the town "where tradition meets tomorrow." As First Selectman, I will be guided by the idea of enhancing what we already love about Colchester. Let's promote our community of small businesses including farms, encourage opportunities for economic development in the industrial zone while preventing sprawl into residential areas, and support schools with pathways to careers with businesses in eastern Connecticut. Let's ensure our Recreation Complex meets the needs of residents of all ages.Even as we grow, we can maintain Colchester's identity with new efforts at historic preservation and open space preservation. Let's partner with community organizations in town like the Colchester Historical Society and Colchester Land Trust and let's pursue grant funding through the State of Connecticut to promote these aims.
My Vision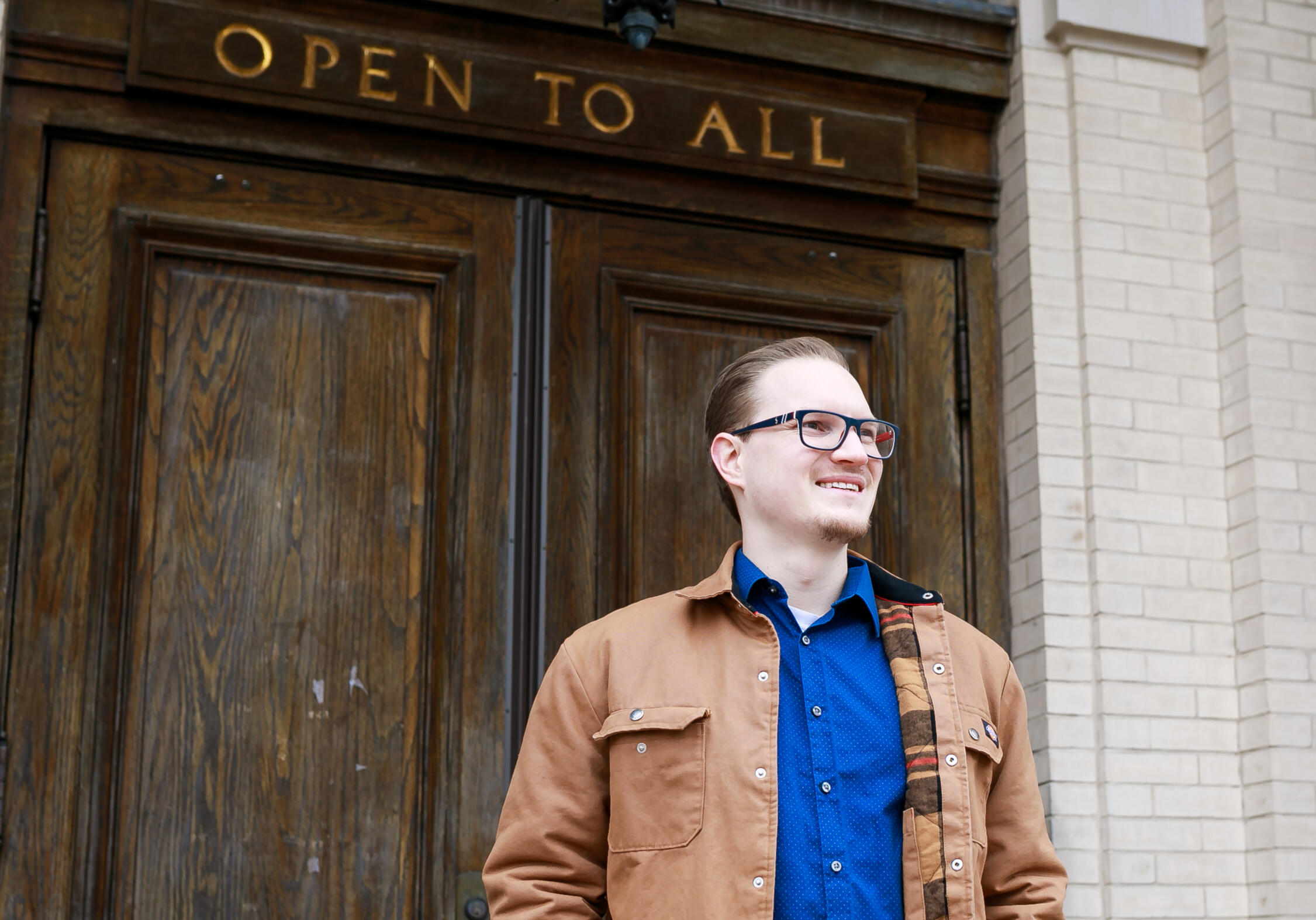 A Vision for Colchester
Restore stability, efficiency, civility, and real transparency at Town Hall

Recruit, develop, and retain talent to rebuild the team at Colchester Town Hall

Prioritize use of grants to expand outdoor recreation, maintain historic buildings, and preserve our farms and open space - hire a dedicated grant writer

Partner with civic organizations and small businesses to strengthen the Colchester community

Preserve cost-effective shared services between the Town and Board of Education by restoring the working relationship between the First Selectman, Superintendent, and Board of Education

Pursue options for regional shared services with other eastern Connecticut towns through SECCOG and similar organizations

Collaborate with local and regional organizations such as seCTer to strategically promote economic development

Ensure adequate staffing and resources are dedicated to proper maintenance of recreation fields, following completion of field irrigation projects

Form a Recreation Spaces Study Committee to prepare a plan for the future of the Youth Center, our recreation fields, and other recreational spaces for youth and adults. The committee should include participation from sports leagues, community organizations, both the Boards of Education and Finance, and Parks & Rec plus Public Works.

Seek a traffic study with State of CT Department of Transportation for options to modernize and improve the flow of traffic on state roads like Route 16 to improve safety and accessibility

Collaborate with Planning Department and state organizations to implement strategies to preserve visual, aesthetic identity of historic downtown

Protect town services and prevent the privatization of public services like sewer & water, the transfer station, and public works
Tradition meets Tomorrow
Why I love Colchester
I'm a fourth-generation Colchester resident and I love my hometown. My husband Jack and I live in our historic house on the Green which we are currently working to restore. The home was once owned by my great-grandparents, former fire chief Harold Brown and his wife a local school teacher named Dorothy Brown.I grew up in Colchester and graduated Bacon Academy. I always appreciated the strong sense of community we have in town. As someone who spends a lot of time hiking and trail running, I'm grateful that we live close to nature but still have an active business community and commercial activity.In Colchester, you're never far from what you are looking for. I love being able to visit small businesses downtown and in Westchester or stop by a local farmstand, winery, or brewery. You can run, walk, or bike on the airline trail or meet up with neighbors and even friends from out-of-town at the RecPlex. Events on the Green bring people together, like our excellent farmers' market. Historic buildings and rich history add to the charm. And if you can't find what you're looking for in town, Colchester has easy highway access and sits pretty conveniently between several larger towns and cities. Our location is one of our biggest strengths and we should be leveraging that as a town to apply for grants that support economic development, walkable streetscapes, and historic preservation.It's no wonder people choose to raise families in Colchester or choose to retire here. I believe in strong schools because Colchester's next generation deserves the same opportunities I had as a student here, and I believe in strong senior services so people like my own parents can continue to enjoy and feel safe in their home and community.For the last several years, I've enjoyed my day job where I have been able to serve the residents of a neighboring town. I'm excited to run for First Selectman and have the opportunity to serve the people and community I love right here in my hometown.
Neighbors First
Bringing People Together
Colchester Business Association: Meet the Candidates Q&A/Debate Video
Paid for by Bernie for Colchester. Treasrurer Gregg LePage. Approved by Bernie Dennler
Text